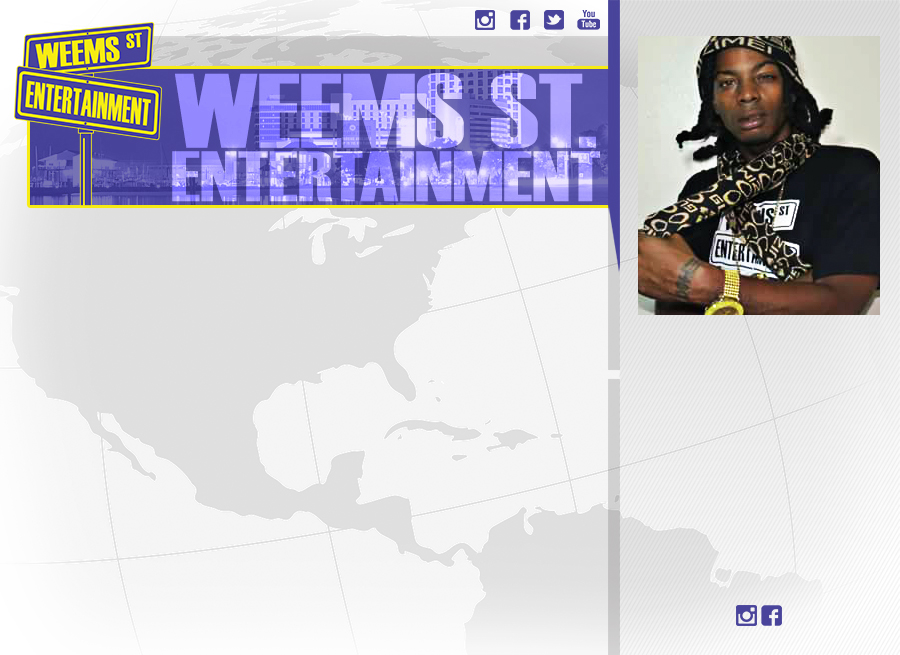 Just as life imitates art, art imitates life. Just as others conform to the context of their music, Young Bup's music is an explosion of real life.

Many contemporary hip hop artists tell stories of strife and struggle in their music. Not Young Bup. Young Bup doesn't tell stories; he recalls his life experiences. Unlike others, the gritty and grimy visuals portrayed in Young Bup's music has actually occured. More than an artist, Young Bup is a survivor and his stories demand to be heard.

Born within the unpredictable city limits of New Orleans, Kristian Young Bup Donsereaux was raised with a sense of community and loyalty. Like so many entertainers before him, Young Bup is dedicated to unifying his community and promoting it's growth.

This humble humanitarian can often be found mentoring youth by keeping them engaged with music or football. Whenever possible, Young Bup takes future artists into studios in an effort to show them alternatives to their current lifestyles. He also is coordinating a program that will cover expenses and transportation costs for those teens interested in football.

Had these options been available to Young Bup as a youth, perhaps his childhood would have been less turbulent. At the tender age of eleven, Young Bup filled his days by writing songs about his harsh realities. He filled his days channeling his thoughts into verses. There wasn't much else to do; being incarcerated creates lots of idle time. When other boys his age were playing video games, the young lyricist was seeking solace with a pen and pad. Rather than be defeated by his surroundings, music became his savior and set him on a new path.

Following his release, Young Bup began sharing his lyrical abilities with older, experienced rappers. These men, Souljah Slim and E-Hood, were impressed. Both encouraged the future entertainer to become focused on music and hone his skills. Unsure about music, Young Bup was focused on other things. It was the sudden and shocking deaths of his mentors that solidified Young Bup's career. Loosing his mentors was devastating. The death of Souljah Slim forced Young Bup to focus his attentions on music but it was the death of E-Hood that cemented his future. Young Bup became determined to not only continue and to expand their musical legacies but to nuture the community as well.

Following the death of Souljah Slim, Young Bup began performing at local block parties, known as "DJs." Only truly gifted artists are allowed to pperfor; the crowds are notorious for heckling musicians. In 2004, not only did Young Bup amaze crowds, he began performing at local open mic nights around town. After a couple years of slaying crowds in the club circuits, the MC became affiliated with IMG Universal Records. This allowed Young Bup to travel the world and get first hand experience in the business aspect of the music industry. Who would have guessed this season of growth would be cut short?

In 2006, Young Bup's mentor and biggest supporter was killed. The death of E-Hood would forever change the musician. Rather than be defeated and detered, Young Bup became even more focused on his career. In "U.P.T.O.W.N." the rising artists unleashes his frustrations and describes his life with unyielding precision. This song, like many others in his catalogue, portray the trials and tribulations of the rapper. Circumstances like being shot, facing capital charges, and the death of his girlfriend and her son are often discussed in his music. These examples are used to showcase the perils of street life as well as highlight the rapper's tenacious spirit.

Though featuring serious subject matters, Young Bup's music is laid back and easily marketable. His fans are fond of his smoothe delivery and clever interpretation of life. Songs like "What It Do" and "Hann Wit Me" feature southern swagger and undeniable beats. Both are well received by listeners and are widely marketable. As stated by Young Bup, "It keep simple and just stay real."