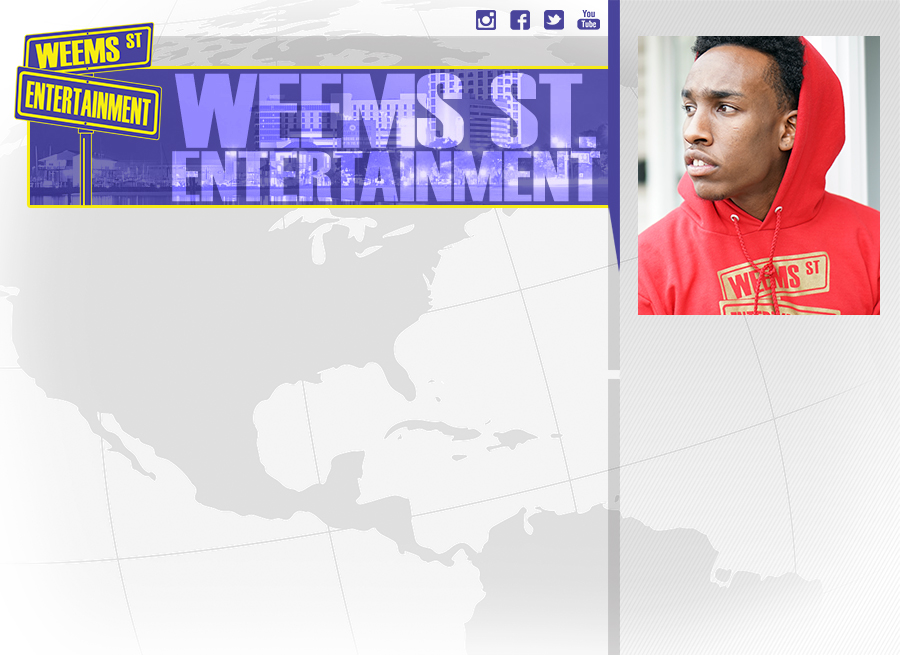 Musical prodigy, Gary AllenG Williams, is on his way to becoming biggest name in Rhythm & Blues. He is hastily creating his own niche in the musical industry by striving to create a sound unique to the AllenG brand. This sound, known as the AllenG Effect, includes sultry R & B lyrics, soulful Gospel tones and Country undertones. Though the AllenG Effect features a wide variety of textures and tones, all of the music creates one cohesive sound. This sound is uncomprable to today's musical artist. It has the depth and complexity of music created in the 70s and 80s, the sexuality of popular music from the 90s and the upbeat charisma of contemporary music. AllenG creates music that can be enjoyed by the multitudes.

Born and raised in Erie, Pennslyvannia, AllenG was drawn to music at a young age. By the age of eight, the youngster was already creating his own music. Inspired by his older cousins, AllenG began writing songs and playing basic melodies on a keyboard. This pass time lead to a serious passion for writing and creating new music. He found inspiration all around him and was known to spend countless hours writing and singing. With his mother's encouragement, AllenG began honing his craft. In his early teens, AllenG began performing with groups and singing solos in church. Over the following years, AllenG was faced with many life altering decisions. Each time, he opted to put his music first. To AllenG, music is everything.

After passing up lucrative job opportunities, AllenG settled on a part time job that would allow him to explore his musical career. It was at this point that the tenor was presented with his greatest opportunity. Through tireless persistence, AllenG was able to convince a well known producer to work with him. Over the course of two weeks, this musical genius was able to write and record an astounding 65 songs. Though working thirty hours weekly and despite sub zero temperatures, AllenG was able to create an entire catalogue of music. AllenG's motto of " No excuses, just hard work," paid off. This Herculean task served to be the springboard to his career.

Shortly after, this contempo crooner was invited to perform as the opening act on a major tour. Opening for performers such as Lil Wayne, is no small feat. As an opening act, it was AllenG' responsibility to energize the crowd and set the tone for the concert. It was the very first time AllenG took the stage in a major venue. His performance was brilliant and captivated the crowd. Prior to this experience, AllenG performed in smaller more intimate venues that allowed him to physically interact with his fans. Performing in a large venue showed his versality and adaptability.

Fans of AllenG are drawn to his passionate , candid lyrics. The subject matters spans from intimacy to love and includes sexual undertones. It is provocative without being profane, elicit without being explicit. Combined with AllenG's powerful voice, the AllenG Effect is widely marketable and highly desirable. Between his dedication and natural abilities, AllenG and his Effect are going to take the music industry by storm.